FACT Quick Scan
You upload an ICS file (or hash) to FACT for validation.

We'll analyze it and all its subcomponents.

We'll give the file a trustworthiness score.

You can have confidence it is legitimate, tamper-free, current, and safe to install.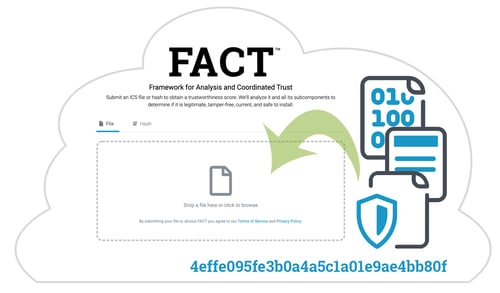 In addition to the FACT Quick Scan tool (which is free), we also offer Pro, Site, and Enterprise accounts for securing critical IoT devices from software supply chain cyberattacks. You can learn more about these plans in the Pricing menu of the Quick Scan tool.